How to Overcome Fear of Change
How to Overcome Fear of Change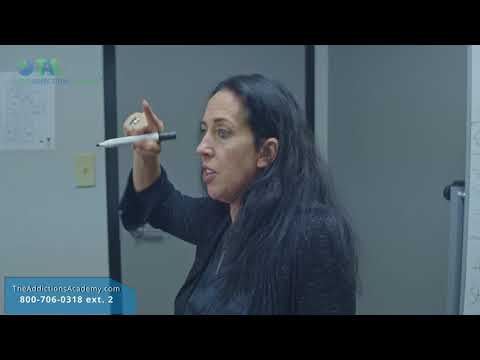 One of the biggest things in addiction and why people relapse has to do with fear of change. People like to do what's comfortable. If you think about it, you get out of bed every morning, brush your teeth and hair, get dressed, make some coffee, and get moving. You might make breakfast for the kids, get them dressed, pack lunches and drop them off at school. Then, maybe you head to work or the gym and then swing by and pick them up after you're done. Maybe you run Johnny to soccer and Becky to cheerleading and handle errands like groceries. You come home to make dinner, help with homework, and get them ready for bed.
That's a schedule. That's a routine that's comfortable because you know exactly what you're doing all day. It becomes uncomfortable if you woke up and had a brand new day and didn't know where to start. Maybe you have a new job and new responsibilities that's uncomfortable because you don't know what is expected of you you don't know the people that work there and you don't really have any friends there so it takes time to settle in and learn. Once you learn it though it becomes easy, it becomes routine and comfortable. Change though, happens when we are uncomfortable and only when we are uncomfortable. So to change your growth as a human being and a person it takes stepping into the unknown and dancing with the unknown to create something new.
This quick little video below talks about fear of the unknown: fear of change, and how to embrace change so that you're comfortable stepping into the unknown so you have a positive experience. Check out the tips and tricks on how to do it and what to do first. At
The Addictions Academy
and of course
Sober on Demand
and
The Addictions Coach
we teach how change is not only a positive thing, but how to facilitate change without all the extra scary pieces involved.
It's important to understand that people in early sobriety have trouble not only with change, but is soon as they get uncomfortable their first thought is to reach for a drug or alcohol. Those things while in the moment may seem to be productive but all they are really are distractions from the change that you need to see to grow.
If you're looking to get trained as a coach or you're looking to hire a coach that can walk you through the fire without all the
un-comfortability and get you to success! Please give us a call we are at 1-800-706-0318.

https://theaddictionscoach.com/wp-content/uploads/2021/08/TAC-logo.png
0
0
Cali Estes
https://theaddictionscoach.com/wp-content/uploads/2021/08/TAC-logo.png
Cali Estes
2021-06-10 13:00:46
2021-08-11 06:23:45
How to Overcome Fear of Change